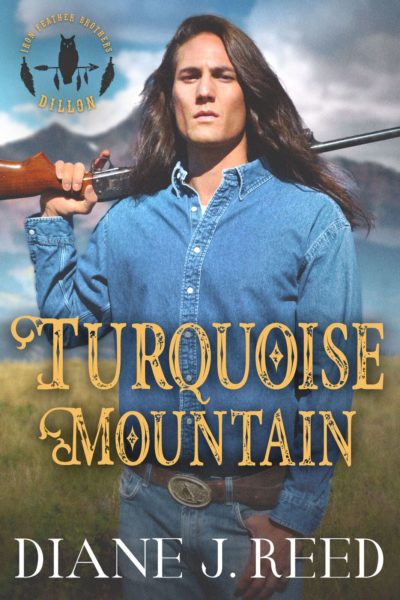 Turquoise Mountain is now on pre-order for .99 cents as part of the BAD BOYS UNBOXED collection! Click the purchase links below for Kindle, Nook, Kobo & iBooks. Turquoise Mountain will be available as a single title in ebook & paperback in April 2017.
Overview
He's a fierce protector of his land & sacred heritage—only a strong woman can capture his wild heart…
Dillon Iron Feather is dangerous and he knows it. Hardened by his championship fighting career, he returns to his remote Colorado ranch, only to discover that city girl Tessa Grove is determined to stake her claim to the old mine she inherited on a corner of his land. Stubborn to the bone, Tessa soon digs up precious gems from deep within the earth to use in her custom-made jewelry business. But those stones turn out to be sacred, and sparks fly as they begin to guide her to the secret chambers of Dillon's wild heart.
Other Books in "Iron Feather Brothers":