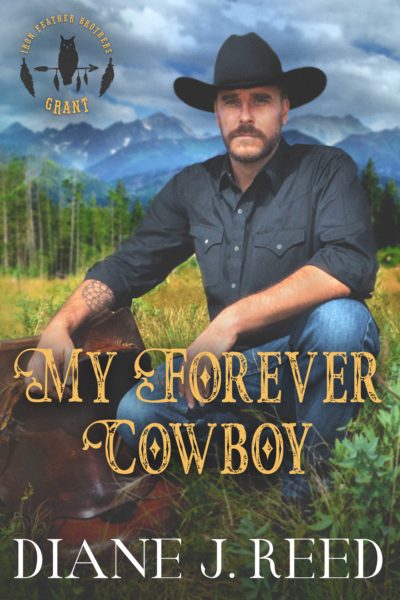 This novella is currently FREE on BookFunnel & InstaFreebie—check out the links below to grab your copy! My Forever Cowboy is a stand-alone book but can also be read as part of the Iron Feather Brother Series.
Overview
Currently available for FREE at these links: BookFunnel https://dl.bookfunnel.com/2i75j18hek & Instafreebie https://www.instafreebie.com/free/R9ATb.
Just when you least expect it, love finds you forever…
Avery Smart doesn't believe in "forever cowboys." Especially after her father died young in a tragic rodeo accident, and she watched all her girlfriends get their hearts broken by love 'em and leave 'em types in Stetsons and spurs. But when she returns to her hometown of Bandits Hollow, Colorado to take pictures of cowboys for her lucrative photography business, a new light is shed on the darkroom of her heart by Grant Hollow. He's one professional bull rider who not only intends to stick around for the right woman—he's determined to lasso her heart for keeps.
Other Books in "Iron Feather Brothers":