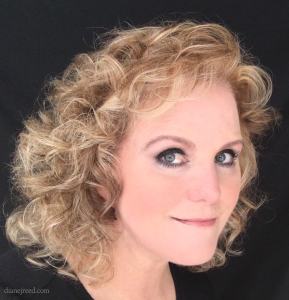 USA TODAY bestselling author Diane J. Reed writes happily ever afters with a touch of magic that make you believe in the power of love. Her stories feed the soul with outlaws, mavericks, and dreamers who have big hearts under big skies and dare to risk all for those they cherish. Because love is more than a feeling—it's the magic that changes everything.
---
Series: Iron Feather Brothers
Meet the Iron Feather Brothers: They're tough, they're dangerous, and family means everything to them. Whether it's living up to their ancestor's outlaw reputation or brandishing their own style of justice, these men have each other's backs. And it takes very special women to get under their skin and untangle their barbed-wire hearts in order to find love in this contemporary western romance series set in the Rocky Mountains. Click on book covers to purchase.
Series: Robbin' Hearts
When you lose everything, sometimes you have to cross the tracks to find your heart…
Wealthy Robin McArthur never dreamed her family would go bankrupt and end up hiding in a trailer park, leaving her to scramble for cash to keep them afloat. But when salvation comes in the form of a hardened young man from the "hood", sparks fly in this new adult romance series where true love turns out to be the greatest treasure of all. Click on book covers to purchase.
Series: Enchanted Outlaws
Can revisiting a past life pave the way to true love in the present? Only if you take a chance and open the innermost chambers of your heart. Each main character in this women's fiction series discovers the missing pieces of her soul out of time in these enchanting novels that combine romance, adventure, and time travel. Click on book covers to purchase.